How to roll up a large bouncy castle?
The winding up of the large bouncy castle is very simple. First of all, you can let off all the air in the bouncy castle. If you want the air of the bouncy castle to be discharged quickly, you can step on the bouncy castle with more people, which can accelerate the discharge of gas. This process takes about 10 minutes or so.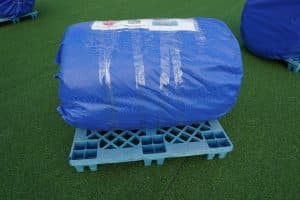 Then you can just like a quilt, according to the size of the product, fold the same width on both sides to the middle position, and adjust the width as needed, because it is cylindrical after being rolled up. Narrower, want thinner, wider width.
Finally, it can be rolled up from one end. When the time for the roll is enough, someone can step on it in front and someone behind it pushes the roll, so that the volume will be relatively small after it is rolled up.
During the rolling process, if there is gas in the middle, try to let it out, so that you can roll out a solid cylindrical product, and finally you can wrap your bouncy castle to prevent it from being worn out during the movement.
How can a large bouncy castle be easily loaded into a car, and how can it be easily and conveniently taken back home?
The folded bouncy castles are all cylindrical, and for a bouncy castle that is 10 meters long and 6 meters wide, it also weighs about 200 kilograms.
How to easily load it on the car? In the actual shipping process, the rolled cylinder is first erected, and then the flatbed car or other car is used to lean against the bouncy castle.
Then flip it from one end to the car, which saves a lot of effort than lifting the castle directly.