CHINEE Inflatables have designed and produced 7,000+  inflatable products.
If You Can Imagine It,We Can Make It.
What's a custom inflatables?
Generate your inflatables according to the shape and size you want.Choose your colors, size , text , and logo .chinee inflatables factory have the capability of producing inflatables of custom shapes and specifications.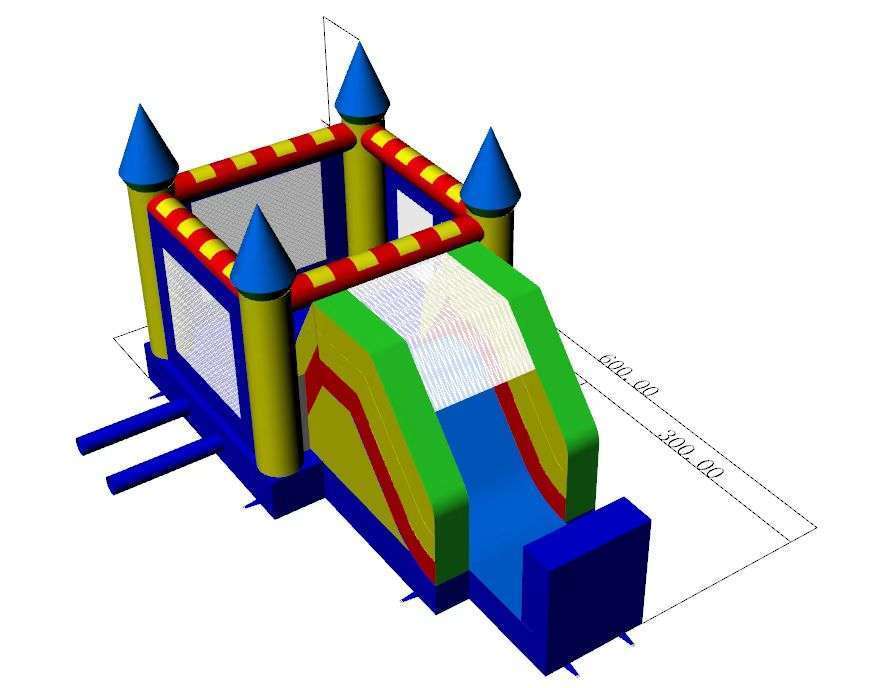 Custom Giant Inflatable Products
Are You Looking For Large Commercial Inflatables To Please And Attract Family Members To Your Business? Chinee Inflatable Can Provide You With The Best Custom Brand Inflatables. Our Exclusive, Fully Custom Designs Are Just Right For You. You Will Have The Opportunity To Create Your Own Vision And Work With Our Team!
Custom Inflatable Inflatable Slide
Chinee Inflatable Is A One-Stop Factory For Your Custom Inflatable Needs. Our Creatively Designed, Fully Custom Serviced, Safe And Durable Inflatable Slides Are Ideal For Any Park Or Home Entertainment Center. You'll Find Unmatched Quality In The Easy-To-Use And Hard-Wearing Fabric Of Each Inflatable Slide.
Custom Inflatable Water Parks
Inflatable Water Parks Are Linked Together By A Series Of Inflatable Slides, Running Tracks, Jumping Pillows And Trampolines That Float In A Large, Clean, Refreshing Lake Or Sea. General Inflatable Water Parks Have Swings, Ramps, Jumps, Ladders, Trampolines, Slides, Swing Bridges And Other Facilities. Comes In A Wide Variety Of Different Shapes, Sizes And Functions To Keep Everyone Excited And Fun. Perfect For Family Adventures Or Group Outings, Enjoy Summer To The Fullest!
Custom Inflatable Sport Games
Are You Looking For An Experienced Inflatable Bounce House, Slide And Interaction Designer? We Have 24 Years Of Experience Designing Inflatable Interactive Devices For Children And Adults. Chinee Will Help You Design Outdoor Inflatable Interactive Equipment For Children And Adults. Examples Include Bouncy Castles, Moon Walks, Slides, Water Slides And Obstacle Courses.
Custom Inflatable Bouncers
Commercial Inflatable Bounce House Inflatables With Tunnels, Mazes, Climbing Walls And Ball Pits. Inflatables With Fun Themes And Characters, From Pirate Ships To Halloween Ghouls. Keep Players Busy And Happy For Hours!Chinee Inflatable Has Been Leading The Commercial Inflatable Industry For 24 Years With Innovative, Interactive Design And Execution. If You Need A Commercial-Grade Moon Bounce House Or Inflatable Combo, We Can Provide A Solution Based On Your Needs.
Chinee's Inflatable Tents Are Produced By A Combination Of Adhesive Bonding And High-Frequency Heat Sealing. The Air Column Is Made Of PVC Double-Sided Coated Cloth. The Tarpaulin Is Made Of Waterproof And Anti-Ultraviolet Materials. Anti-Ultraviolet, Moisture And Other Advantages. Mainly Used For Moisture-Proof, Waterproof, Wind-Resistant, Dust-Proof, Sun-Proof, Rescue And Disaster Relief, Short-Term Field Training, And Short-Term Field Operations.
Custom Advertising Inflatables
Chinee Inflatable Is A Manufacturer With 24 Years Of Experience In The Design Of Inflatable Advertisements. We Sincerely Invite You To Customize Inflatable Castles, Aerial Dancers, Inflatable Slides Or Arches With Chinee. From Design To Implementation, Chinee Inflatables Ensures That Your Advertising Inflatables Are Implemented Perfectly!
Custom Advertising Inflatables
Inflatable Cartoon Is Widely Used In Commercial Advertisements, Product Promotions, Opening Celebrations, Exhibition Promotions, Completion Ceremonies, Cultural Evenings And Other Economic Activities, And Has Created A Sensational Effect With Its Huge, Eye-Catching And Bright Image.
Chinee Can Realize All Your Creative Ideas.
Chinee Manufactures And Sells Inflatables And Provides Solutions Around The World.