How does chinee ensure quality
After You Have A Look At This Page, You Will Know More Information About Our Product And Produce Line. You Will Be More Confident On Our Products And Your Choice–Chinee Inflatable.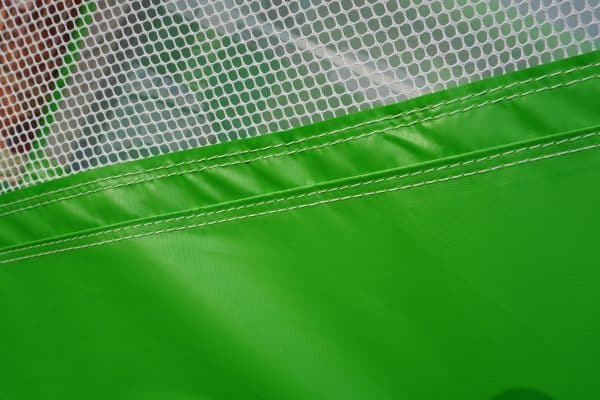 High Durability PVC Material
All of Chinee Inflatable's inflatable games are made of high durability flame retardant 18OZ tarpaulin, as you can see from the picture on the left, it has 3 layers, coated on both sides, and a sturdy mesh inside. Flame retardant in accordance with BS7837.
Ubiquitous Double Stitching
We double stitched everywhere and quadruple stitched at the bottom stress points. Double inner suture (left) and outer double suture (right) to ensure the inflatable product is strong enough.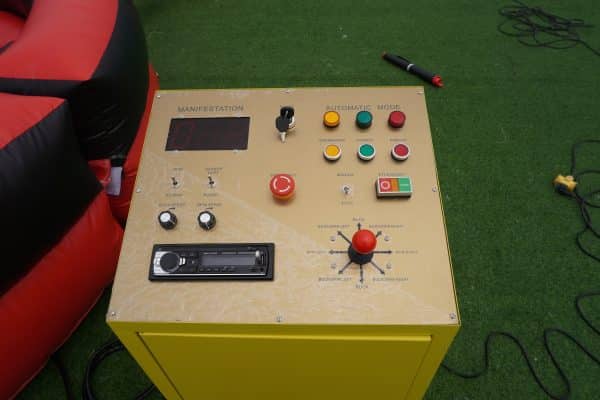 Chinee Use High Quality Professional Inflatable Sewing Machines, Which Special In Sewing 18oz Vinyl. At The Same Time, We Use 12 Lines of High Strength Nylon Thread To Construct Each Inflatable Product. How Resistant Is The Thread Used For Those Seams? Our Seams Are Done Using Thread That Can Withstand Great Force (17 Kg) Before Tearing.
Chinee Make Strong Zipper At Bottom Of Each Inflatable. Zippers Can Help You Deflate The Inflatable More Quickly. Above The Zipper, There Is A Zipper Cover, Which Is Help To Disperse The Zipper's Stress.
Reinforcing Strip At The Connection
Chinee Inflatables Will Make Reinforcestrips At The Bottom Joint And Each Corner. So When The Kids Bounce On The Games, You Do Not Need To Worry About Safety At All. As The Bottom Can Bear The Kids No Matter How They Play On The Games.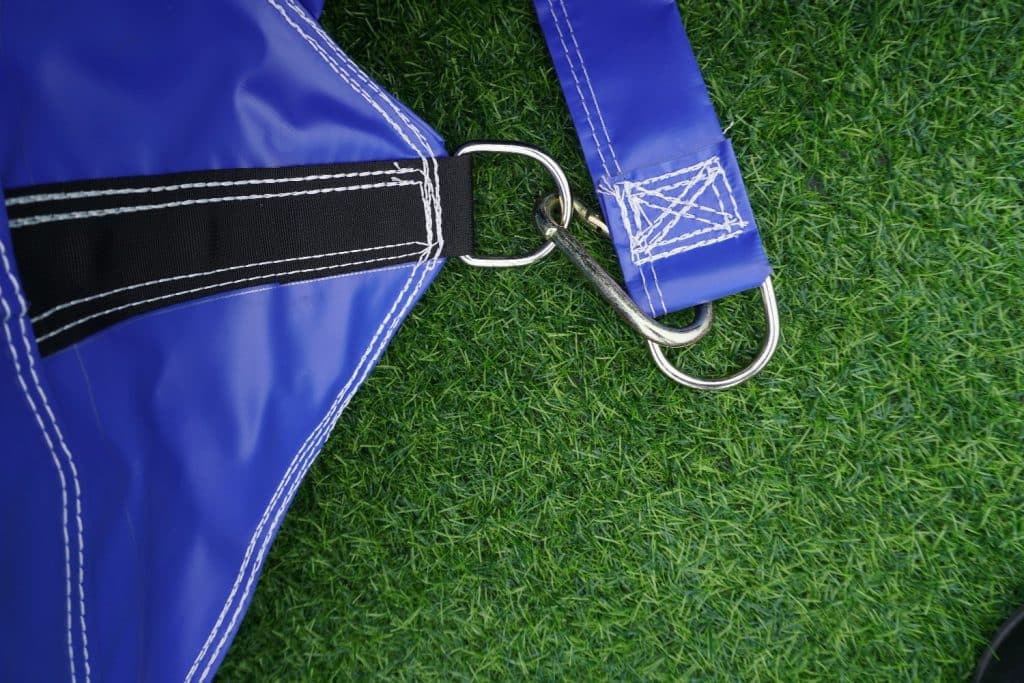 Each Product Will Have Thick D Rings Or Circle Rings To Fix The Inflatable. It Makes The Inflatable Steady Enough.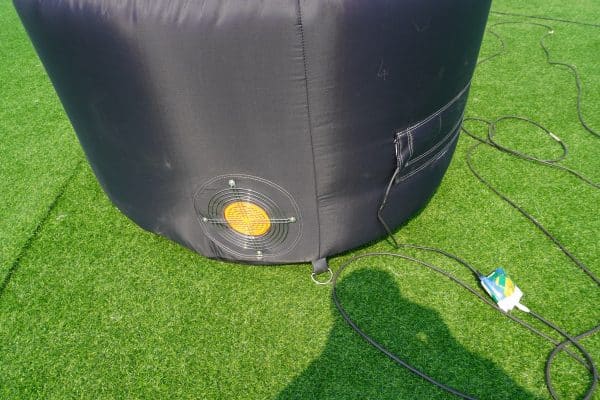 Safe And Convenient Damper
For Safety, We Make a Safe Flap Inside The Air Tube. When The Electricity Is Cut Off And Make The Blower Off Suddenly, The Flap Will Help To Stop The Air Let Out Too Quickly. So The Kids Can Have Enough Time To Leave The Inflatable.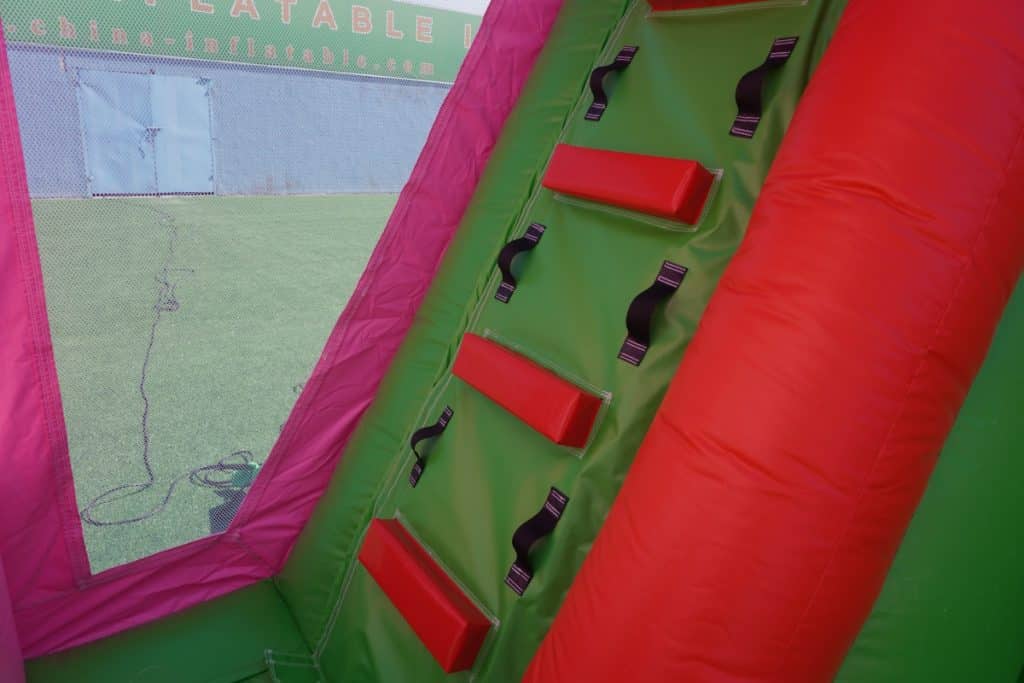 For Giant Slide, We Specially Design Some Ropes And Fixation Along The Slide Climb Routeway As You Can See From The Picture. Players Can Grasp The Ropes When They Climb On The Slide So that It Is More Easy And Safe To Get On The Top.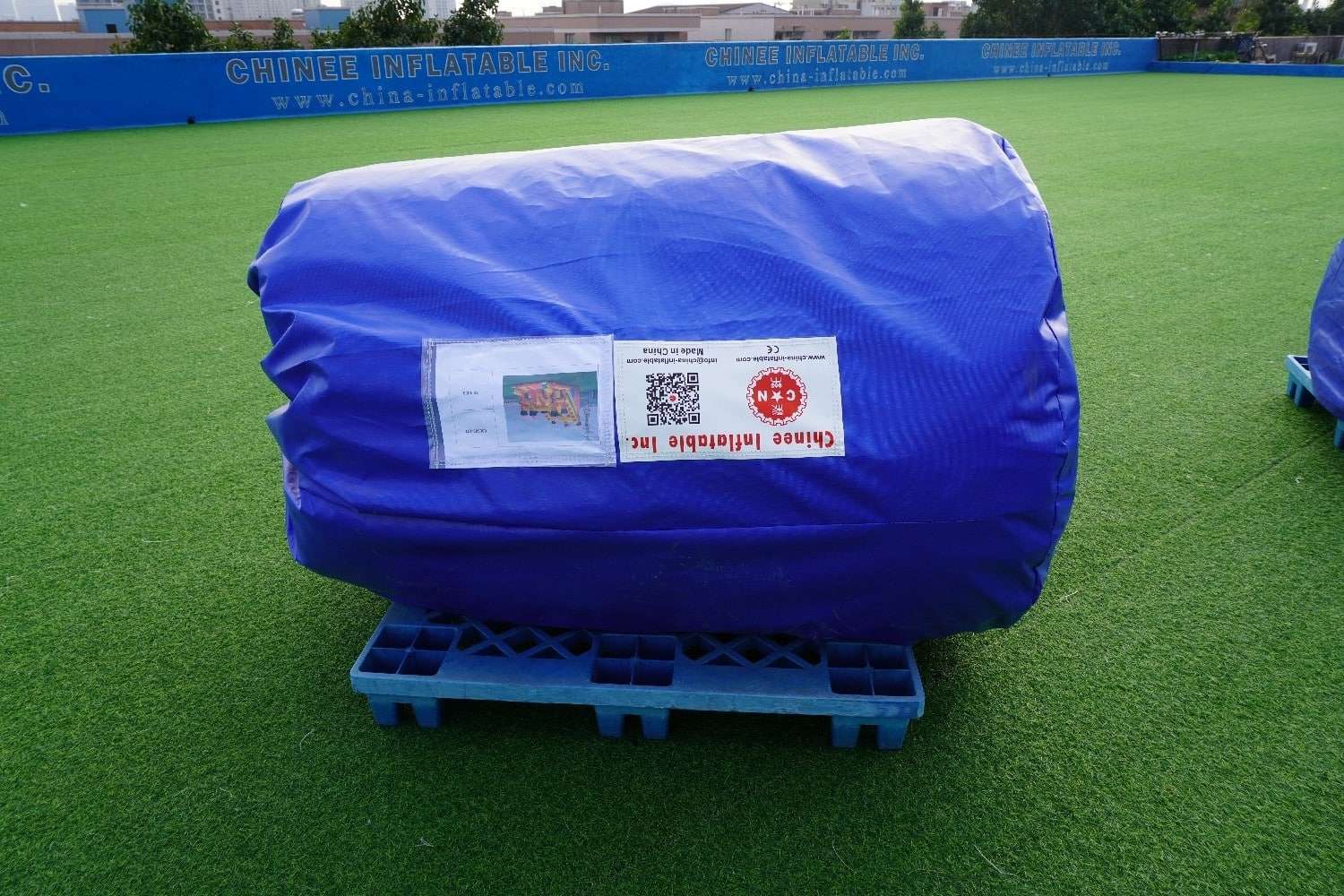 We Pack Inflatable Games By Carpet At First, Then Put The Package In Tarpaulin Bag So That The Packages Will Not Be Frazzled During Delivery Process. In Order To Let You Find Your Goods Quickly, We Will Paste A Mark Paper With Your Order Number.
We have top skilled workers to complete artwork and printing. We import Korean paint sprayer with fast printing speed and good quality. The quality of the printing ink also meets the SGS standard. In addition, we have made a liquid protective film on the digital printing surface, and the liquid protective film is also imported from abroad. Advanced painting makes CHINEE products non-stick, non-fading and durable.