From built-in water cannons to bouncy houses, there are tons of ways to up the ante on outdoor play by bringing the water park to your own backyard.
Water toys are a blast. Whether kids are running through sprinklers, dousing each other with Super Soakers, or doing underwater explorations in their backyard blowup pool, they'll love getting in some good water play during the summer months. This summer, we say it's time to go big.
Easier to set up than an above-ground pool, and basically invented for burning off energy and roughhousing, we truly feel like you can't do better than an inflatable water slide. They are like a mini water park right in your backyard, whether it's a sprawling suburban lawn or a compact city patio.
Whether you've got a little one and want to keep it simple, or you want to go over the top, here are some top picks for serious summer fun.
An affordable water slide that screams "party"
Best for ages: 4 to adult
Filled with oodles of fun features, this bouncer and water slide combo can accommodate up to four kids at a time—for full family fun where no one feels left out. With the sprinkler, slide hoops, and the double water canons, this is an economical choice that's perfect for parties and larger groups.
The age range on this says it's best for kids 4 to 12, but plenty of adult reviewers say it's just as fun for a kiddie play date as it is for the parent-focused after parties.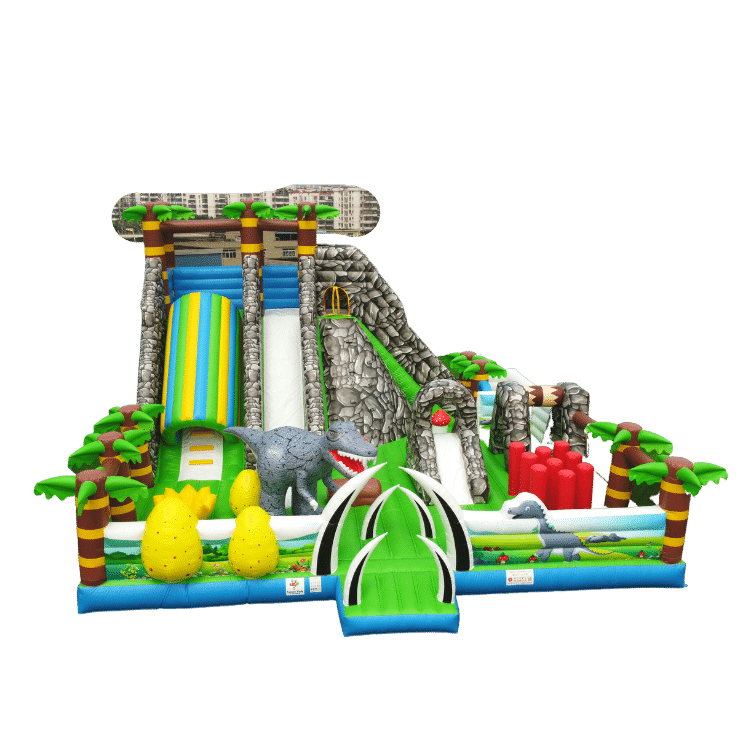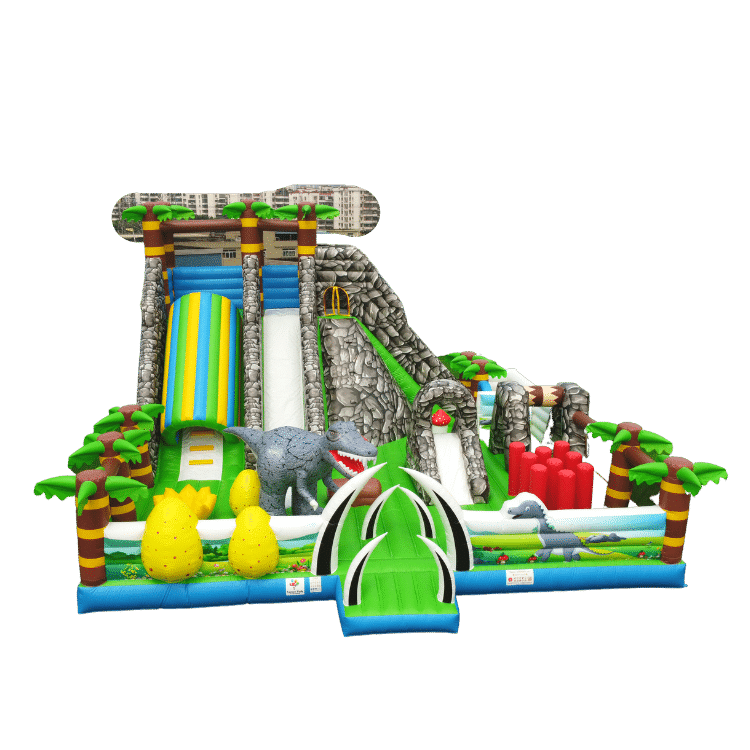 A cool castle that's built for water play
Best for ages: 3 to 16
The moat surrounding this bounce castle probably isn't going to keep the wildlings out, but it will give them lots of fun, and will add a little bit of imaginative play to the mix. This has a mini-sports net as well as toss targets—so it's just as good for the sporty kids as it is for those that see themselves as backyard royalty.
A steep climbing wall and soakers galore make this a perfect cool-down play structure. There's a separate wading pool that's sectioned off from a water-filled bumper that allows active kids and those looking for more chill relaxation time can play together.
Maybe you don't have a sprawling yard and oodles of space to turn into a water theme park. This small-sized inflatable slide is only requires a slim 15 feet of space and can even transform a patio or a driveway into a playtime waterway. The fun shark theme and the inflatable "surf boards" help turn any space into a surfing safari.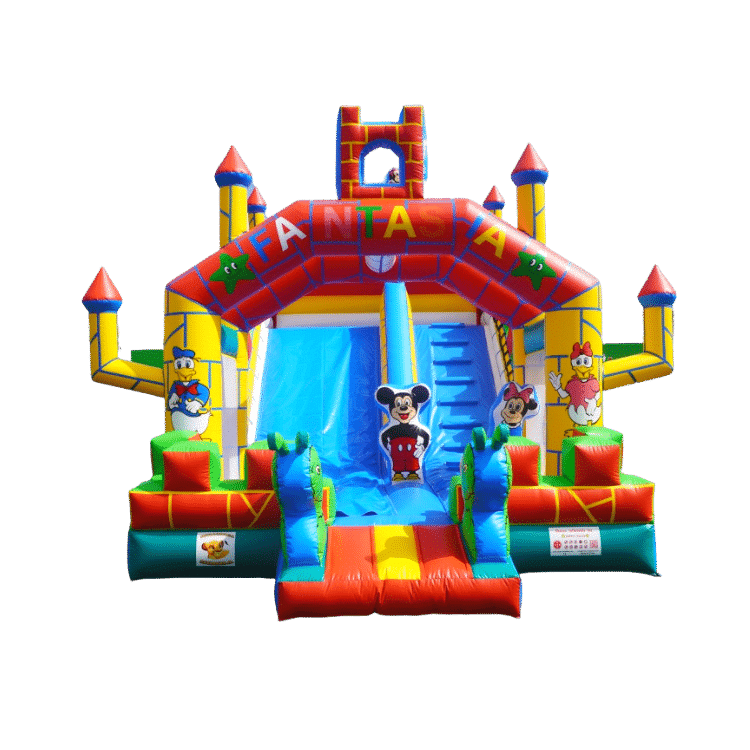 A cool castle that's built for water play